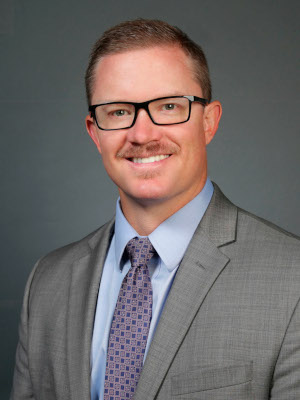 President's Message
Hello members of the New Mexico Defense Lawyers Association. The Board of Directors are very much looking forward to a productive and engaging 2023. I personally thank 2022 President Christina Brennan for her efforts in leading this organization towards a brighter future. I further thank our outgoing board members, Sean Garrett and Cody Rogers, for their years of fantastic service to and support of this organization, its members, and the defense bar at large. Finally, thank you to our firm and vendor sponsors. Without your sponsorship, our organization would lack the financial backing that allows us to better serve the defense bar.
I am excited to work with President-Elect Jeffrey Mitchell and Secretary/Treasurer Taryn Kaselonis in continuing the good work. Welcome to our newest board members, David Larsen, Drew Larkin, and Taylor Rahn.
I believe the purpose of the NMDLA is to serve its membership by providing education and social engagement with the ultimate goal of helping our members better help their clients. To that end, we are preparing a solid lineup of events and CLE we hope our members find useful, informative, engaging, and...well...fun. There will be plenty of opportunities throughout the year for you to learn and get engaged. Additionally, we will be expanding our philanthropic footprint and will be in need of volunteers.
Speaking of volunteers, we can always use more. We are always looking for members to give CLE presentations, serve on the Editorial Board for the NMDLA Defense News, write an article for the Defense News, sponsor a CLE presentation, sponsor a social event, and generally just help us serve the membership. If you do not know exactly how you can help but want to get involved, we can find a place for you.
Stay up to date on all the NMDLA happenings through out website or via our LinkedIn and Facebook pages. And if you cannot find us there, do not hesitate to contact me directly. I am here to serve you, the members of the NMDLA.
Ryan T. Sanders, President